Build your dream home
Wilderness Falls Building, LLC
Wilderness Falls Building LLC has been providing residential construction services in Idaho since 2001. As a General Contractor and Custom Home Builder we offer custom new construction, shops, barns, remodel, addition, restoration, and more. We cover Fruitland, New Plymouth, Payette, Ontario, Nyssa, Vale, Weiser, Parma, Midvale, and the surrounding area.  We will occasionally travel further or to rural areas based on availability. Our focus is offering customer choice and options throughout the process, as well as energy efficiency within budget. 
From starter homes to large custom homes.
Footing/foundation shops and garages or post-frame structures. 
Log/stick frame mix to turnkey complete log homes.
Interior and exterior repair and renovation to adding rooms and/or garages.
Mixed energy or completely self-sufficient homes.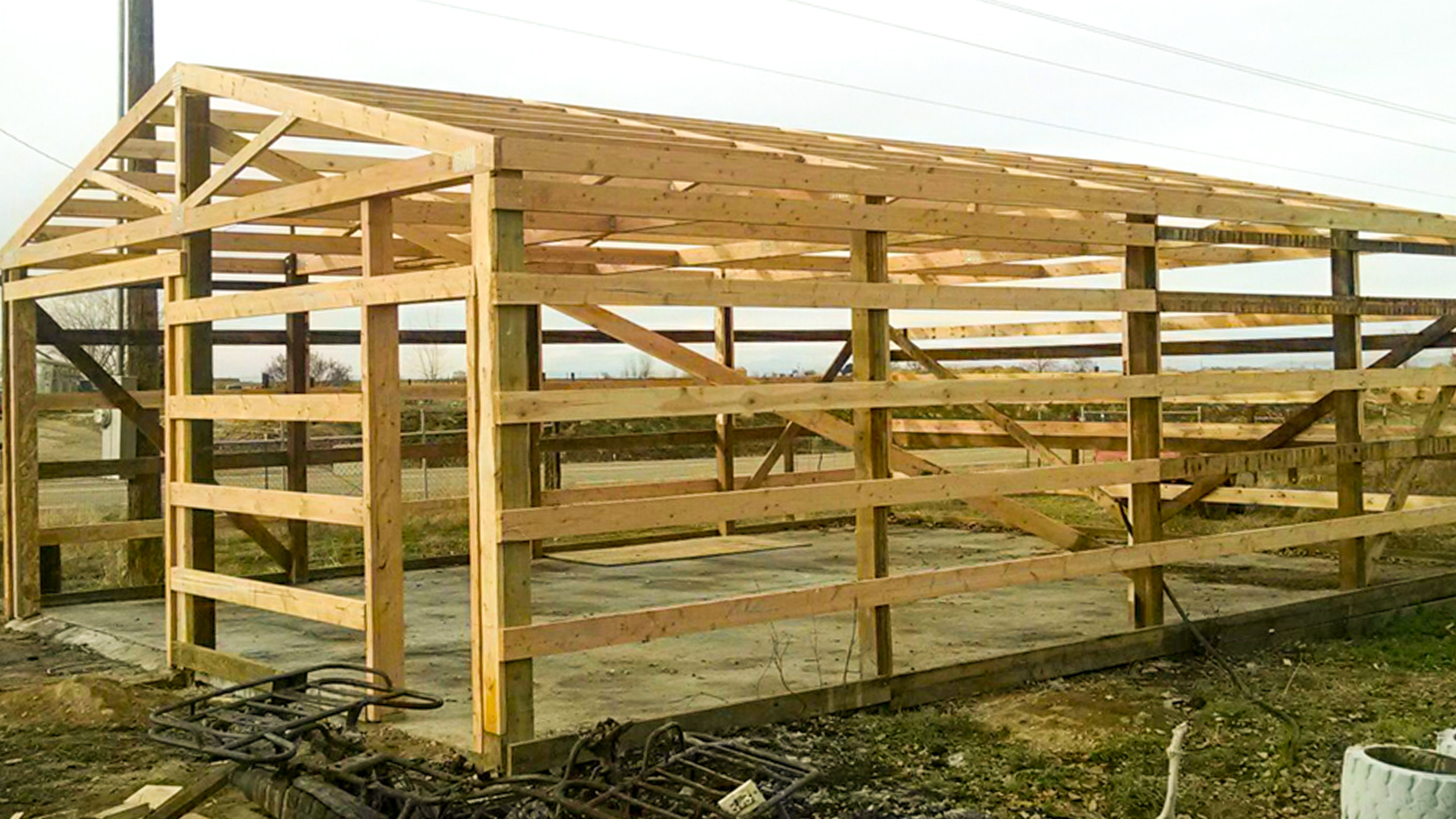 We are IICRC Certified in both Water and Fire damage repair work. 
1. Instead of taking a volume building or track home approach, we take on a limited number of projects every year to ensure design choice, build quality, and personal interaction.
As a custom builder we are not limited in plans or options. We will take the time to listen to you and design your project with your needs and land in mind.  And we are happy to include multiple options for a given phase of construction, so homeowners can make the choice that best suits their interests and budgets both, up front.
2. We are experienced with and enjoy offering energy efficient options; alternative power, Energy Star, and other green or smart home options, as well as accessible homes and even discreet entirely off the grid homes.
3. We offer free estimates and on-site consultations for all types of custom construction in a portion of Idaho and Oregon.
4. We are certified in fire damage restoration and water damage restoration as well as hold EPA Lead certifications.
Very pleased with Wilderness Falls Building. Nate did a great job in building our beautiful home, we couldn't be happier with the outcome. We would highly recommend Wilderness Falls to anyone looking to build!!!
Wilderness Falls assisted us with water damage in our basement. They were responsive to our needs and did a wonderful job of determining where the water was coming from (bad chimney cap). After some mold remediation work, they got the sheetrock off and replaced it. I would highly recommend this company for any of your needs.
Had this crew out to bid a repaint on our house. We accepted the contract. They all arrived when they said they would. Cleaned the house exterior and the job was completed with great satisfaction within a couple of days. No mess no fuss. Great company to work with.
Wilderness Falls Building did an excellent job in planning, permitting, constructing, and coordinating subcontractors to complete our pole barn. Nate Mulkey is knowledgeable, professional, easy-to-work with and all a a reasonable price.
I highly recommend Wilderness Falls Building for your construction needs.
Wilderness falls did an amazing job on our new home in the country. They were fast and efficient and great at walking us through the process of building a home. Wilderness falls built us a beautiful home and we couldn't be more grateful! We highly recommend them!
Wilderness Falls is an amazing company comprised of local hard working people. They do amazing work and are friendly, professional and prompt. They have done work on many of my properties throughout the years and I've never been less than impressed.
*Due to overwhelming online spam, this is a message line.  We will do our best to call you back as soon as we can, usually by next business day, unless out of area.   Feel free to email also, so we can reach out after hours as needed.